Mortgage
NJ Lenders Customer Story
With a dedication to improving the borrower experience, NJ Lenders Corp. has grown to service more than 17 states and close over 100,000 mortgage loans. To continue making improvements during a challenging market environment, they needed to maximize automation and efficiency in order to reduce costs and increase pipeline capacity across their mortgage business.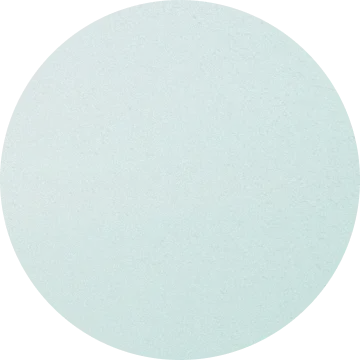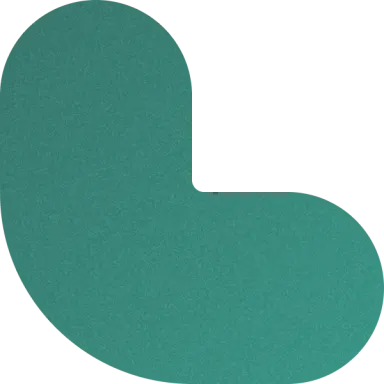 We're continuing to grow. That's our focus.
Jason Cohen,
Chief Operating Officer
at NJ Lenders
As the mortgage market faces uncertain challenges with fluctuating rates and wavering demand, Jason's story may come as a surprise to most.
Despite the obstacles of this year, Jason and his team are on track for their third best year in company history, forecasting billions in loan production in 2022.
"Even in down markets, we have a proven track record. Last time there was a big downturn in the market we did exactly the same thing." continued Jason.
That playbook consists of a masterclass in maximizing operating efficiency with a proactive, hands-on approach.
At the end of last year, when mortgage originations were hitting all time records, Jason saw the writing on the wall. With excess volume, inefficiencies were more easily overlooked. The key to success, Jason recognized, was to focus on the details and maximize operational resiliency, no matter the market conditions.
A pain in the billing
"The phone calls, the back and forth emails, all of the followup, manually going through the motions to get data from the employer, all of these things take up a lot of my team's time."
By digging into the nuances across the different segments of his underwriting operation, Jason spotted an opportunity for improvement in an unlikely area: billing reconciliation.
Specifically, the NJ Lenders team was having a hard time keeping track of their spend across a dozen-plus providers of income and employment verifications. Jason estimated that reconciling billing was cumulatively costing him 3 to 4 days of labor hours across his team every month.
This discovery led Jason to look for other blockers that were preventing his team from processing more applications with fewer resources. As the market started to turn with the rise in interest rates, difficult decisions had to be made.
"Like any business, we've had to trim the fat a little bit and cut down on spending. We're running a bit more lean at this point," added Jason.
Identifying productivity killers
Tasked to do more with less, Jason and his team looked to maximize efficiency across the board in order to continue accelerating revenue growth, even in a down-market.
As the COO, Jason quickly saw the risk that manual workflows posed to his business. Beyond billing, Jason's operations team was bogged down by the time-consuming tasks needed to complete income and employment verifications for every applicant. These manual tasks also increased the risk of human error on any given application. The pain and hassle caused by income verifications, however, was felt on both sides. Applicants were getting frustrated by having to provide document after document, only to wait days to see if what they had provided was sufficient enough.
"No-brainer"
"For every validation, every verification that we are processing, we are saving, on average, 30 minutes to an hour of time by using Truework." With automation top of mind, Jason met with his processing team. He discovered that many of his loan processors had already begun using Truework, emphasizing the speed and simplicity of the platform. Processors were no longer wasting time chasing down employers. Immediately Jason saw the value of automating 90% of all income verification providers into a single vendor. Soon he began a full-scale roll-out of the Truewok platform to his entire team.
In this down market, especially when we're trying to run as lean as we can, having a limited processing staff is a matter of the market. Being able to take things off their plate, that we can automate, is a huge win for us. The cost of doing so, relative to the amount of time it can take to do these processes manually, is, in my opinion, a no-brainer.
Jason Cohen,
Chief Operating Officer
at NJ Lenders
After using Truework for months, Jason saw measurable success, leading to continued business momentum despite the market headwinds. "Pulling some of the manual back and forth from their plate has given me the flexibility to increase loan processor capacity by at least 5-10% without anyone being overburdened. Running leanly, this is a game changer." While Jason realized productivity gains by automating workflows with Truework, borrower's were saved from some of the most time-consuming aspects of a mortgage application. Given that 70% of NJ Lenders business has come from customer referrals, the borrower benefits of using Truework helped Jason unlock new opportunities in a high-rate market.
We love the fact that Truework allows us to set a new bar for our customers. Everyone dreads a painful financial autopsy when applying for a mortgage, but when you take paystub and W2 gathering out of the equation, it gives all parties a much better feeling. With Truework, we know the data being shared is comprehensive and accurate.
Jason Cohen,
Chief Operating Officer
at NJ Lenders
Results
Despite market headwinds, Jason and his team were able to unlock critical value by automating income and employment verifications with Truework. This investment helped his business stay on track for what is shaping up to be a record year.
With Truework, NJ lenders was able to:
Increase pipeline capacity 5-10% by eliminating manual workflows

Eliminate 3-4 days of people hours every month by consolidating verifications into one provider

Raise the bar for the borrower experience by simplifying the verification process

Overcome market conditions to forecast the third biggest year in company history
Grow your business with Truework
Join the group of 17,000 organizations that use Truework to increase applicant conversion with faster income and employment verifications.
Schedule a Consultation