Announcements
Truework Credentials: Email Workflow with Co-Branding Now Available
Lower your costs and accelerate turnaround times with an easy-to-integrate verification method.

Bradford Rose
Senior Product Marketing Manager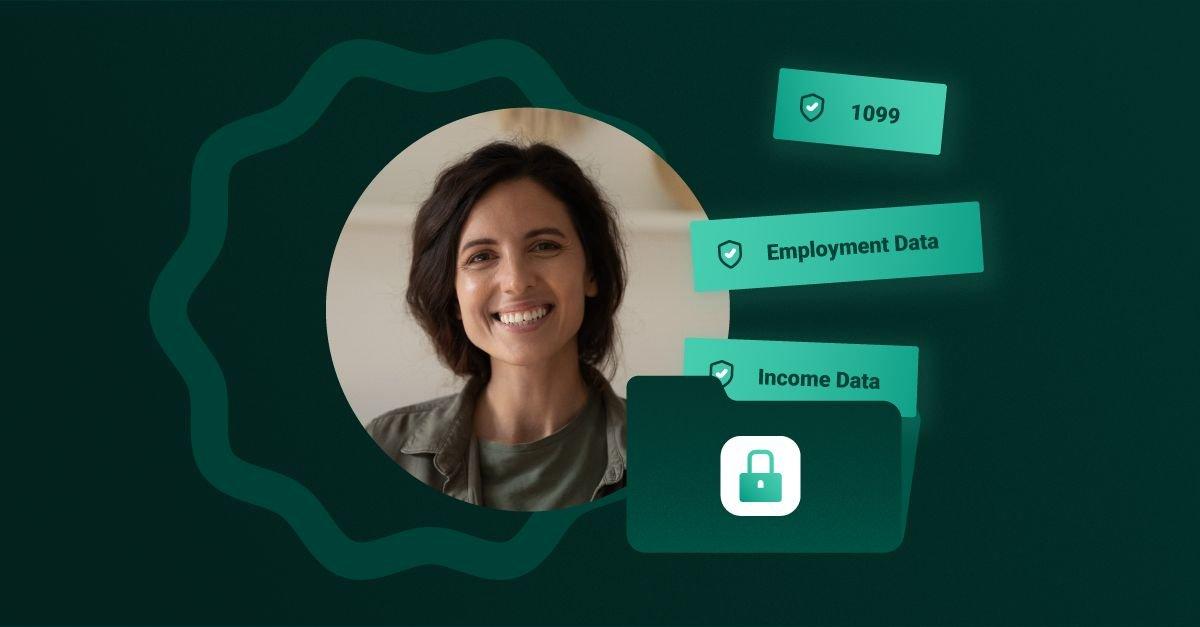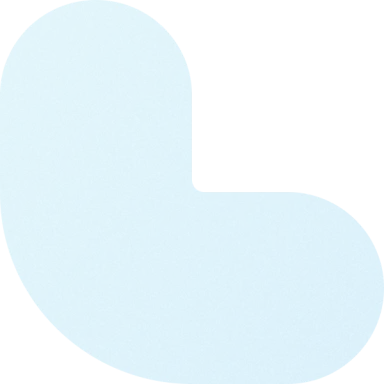 Today we're announcing multiple improvements to Truework Credentials. Verifiers and lenders can now verify income and employment data directly from payroll providers in a co-branded experience with an email-based workflow that requires zero technical integration.
Modern income verification methods like Credentials help businesses avoid the rising costs of legacy verification providers. With these enhancements, verifiers can now add their own logo as well as a custom message to the email copy. This co-branding increases trust, helps accelerate transactions and improves the overall verification experience for all parties involved.
Verifiers can more easily automate multiple verification methods to leverage Truework as a one-stop platform. By deploying Credentials alongside our Instant and Smart Outreach strategies, you can maximize cost-savings and increase verification coverage, without sacrificing accuracy.
Businesses often waste time and resources trying to automate verifications across multiple standalone solutions. These updates allow verifiers to orchestrate and automate workflows across whichever verification methods make sense for your business, offering tailored solutions at no extra charge.
The flexibility of an email-based solution
Finding additional engineering resources for a new project can be a challenge for almost every business. These enhancements to Truework Credentials remove the need for any technical integration. Credentials can now be deployed as an automated, email-based verification method for any applicant or borrower.
When a Credentials request is initiated, an applicant or borrower will automatically be sent a co-branded email asking them to log in to their payroll provider in order to complete their verification. In a few clicks, an individual can securely share source-of-truth income and employment data directly with your business. On the backend, Truework ensures every report is complete, accurate and structured into a standardized reporting format, ensuring you never pay for bad data.
Custom branding & email messaging
Co-branding enables verifiers to add their own name, branding, logos, and custom text to the Credentials experience. A consistent and on-brand verification experience helps borrowers and applicants complete verifications faster, with more peace of mind.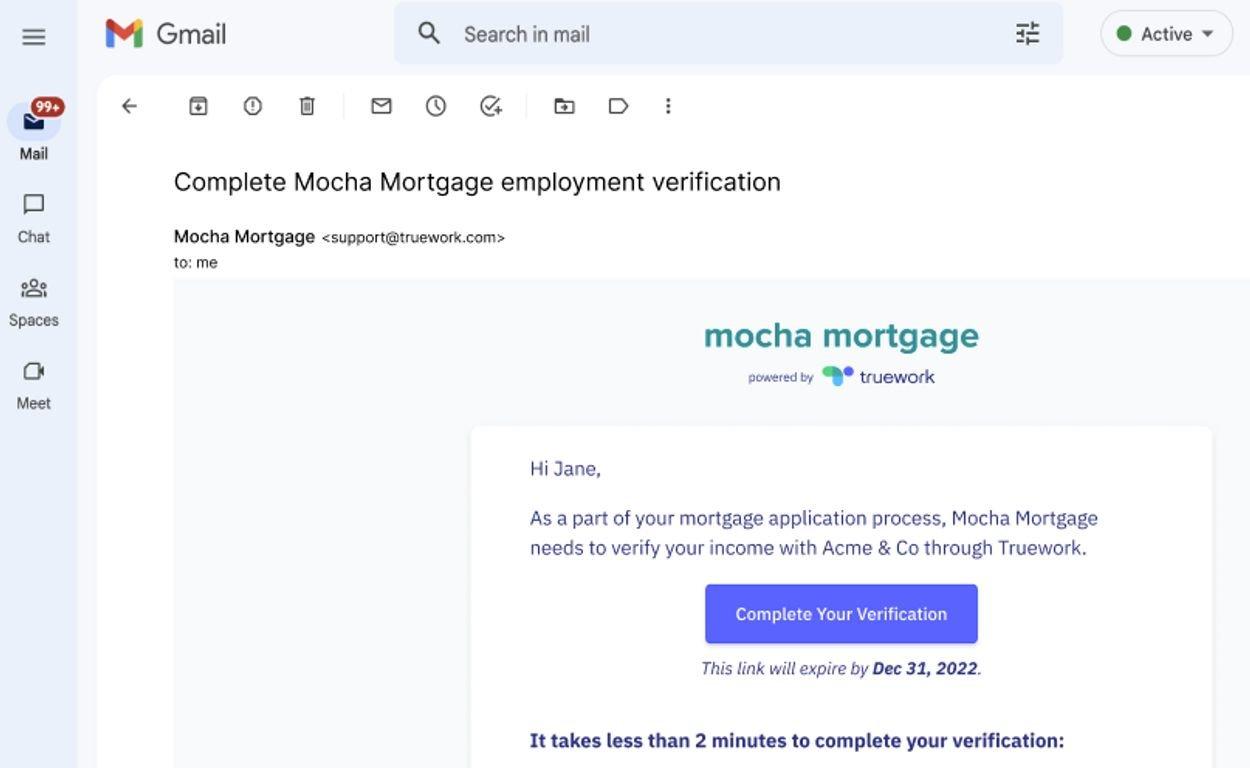 A fully customized email initiating a Credentials Verification
Custom text options let verifiers personalize the sender's name as well as tailor additional text fields to their specific business needs within the email. These text fields can be used to include a dedicated customer support contact or further instructions on how to accelerate the application.
Real-time visibility into every request
Truework Credentials requests now include real-time status updates, viewable in the verifier dashboard. Verifiers can see what steps an individual has taken to complete the verification with dedicated status updates on every request. From the dashboard, verifiers can now share a link with a borrower or applicant to ensure they don't miss an important step to complete their income and employment verification.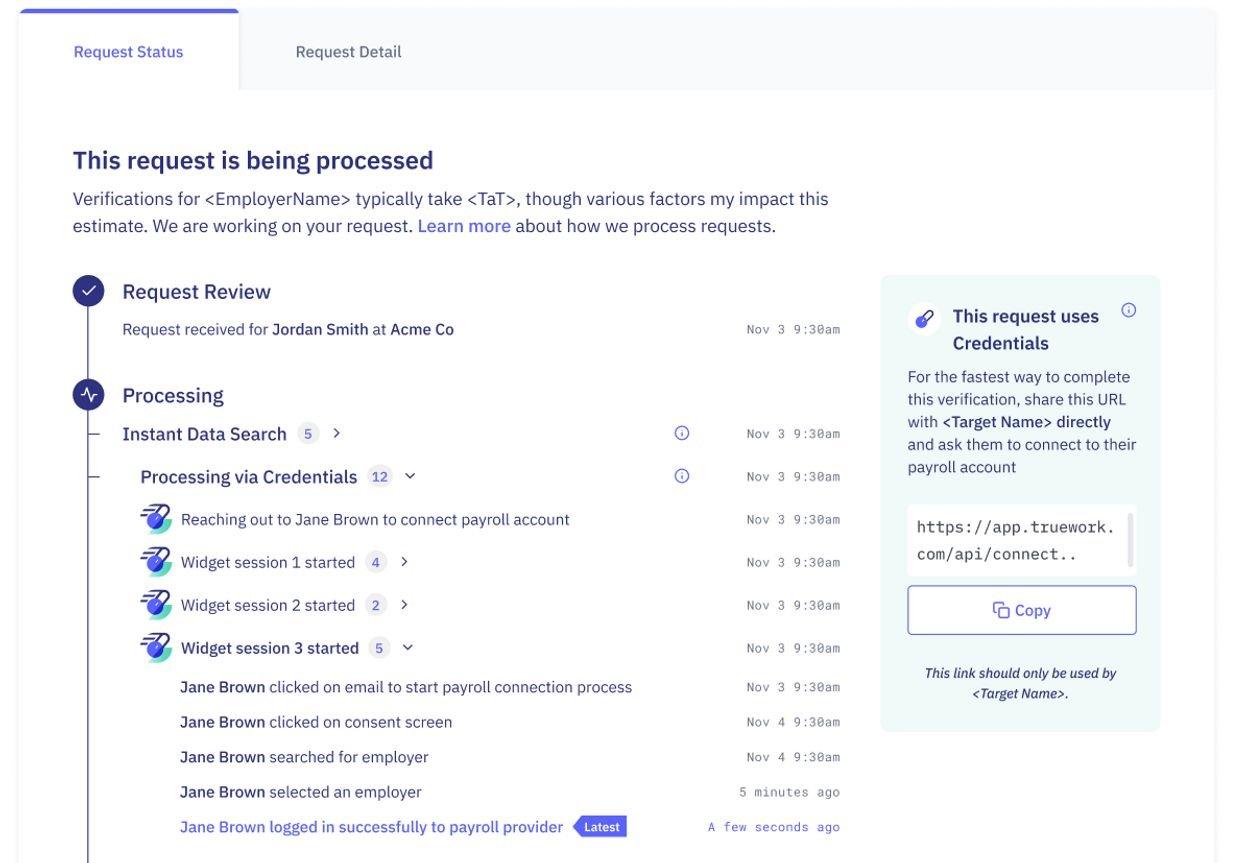 Truework dashboard showing real-time status updates for every verification
Faster turnaround times & better coverage
Verifiers can pair Credentials alongside Smart Outreach, giving Truework customers even faster turnaround times and more coverage on all non-instant requests. Smart Outreach, our automated solution for non-instant requests, completes more than half of all verifications in less than 24 hours.
Credentials & Smart Outreach orchestration works by deploying both verification methods in tandem and at the same time. With multiple verification methods at work, Credentials & Smart Outreach allows a business to maximize verification coverage without worrying about changes in turnaround times or completion rates.
The verification is completed as soon as either method is successful and the verifier will be charged depending on which method was used to complete the verification.
Maximum cost-savings
Truework Credentials is the best way to avoid rising prices from legacy verification providers by offering an alternative to any exclusive data provider. As verifiers fine-tune their Credentials workflow and increase usage, cost-savings increase with every completed verification.
By deploying a direct-from-payroll solution like Credentials, verifiers can further improve the borrower and applicant experience while minimizing operating costs.
Creating trust in every transaction
We all rely on accessible and accurate income data to establish trust during high-stakes moments throughout our lives. For every one, the all-in-one Truework platform provides thousands of institutions and millions of consumers with fast, accurate and cost-effective verifications that can unlock life-changing opportunities.
For verifiers, leveraging an end-to-end solution that combines and orchestrates every verification method within one platform helps accelerate transactions and improve outcomes.
Talk to us if you want to add Truework to your business.
Ready to
learn more

?

Talk to our team to learn how Truework can simplify your income verification strategy.

Talk to sales